---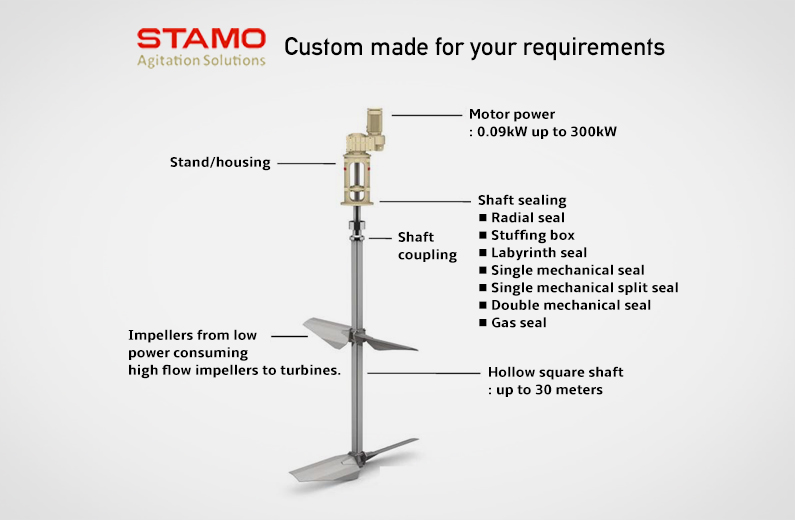 Stamo Maskin AB is a leading company in mixing and agitation with office and manufacturing in Vasteras, Sweden.
We develop, design and manufacture all of our high quality products suited for industries such as:
▶ Water and waste water treatment
▶ Biogas
▶ Flue Gas Desulphurization (FGD plant)
▶ Pulp and paper
▶ Chemical
▶ Mining
▶ Food and dairy
▶ Pharmaceutical
The Stamo agitators are well known for:
▶ Low life-cycle cost
▶ Low energy consumption for the right mixing
▶ Minimal maintenance
▶ Both mechanical and process guarantee
▶ CE marked quality products
With more than 60 years of experience in custom made agitation solutions, stamo provides high quality and reliable products that fit the customer's needs.
History
Stamo Maskin AB was founded in 1949 and in the following decades designed and developed mixers and agitators for varied applications in the process industries. In the 1970′s Stamo recognized the need for better mixing in the growing market for water purification and wastewater treatment and grew to become the leading supplier in the Swedish market.
In the 1980′s the need for mechanical agitation in anaerobic digestion and flocculation grew, to be followed by the market growth of Biogas applications. As these trends grew so did Stamo; based on their reputation for providing the right mixer for the application. Stamo is now fully established as an experienced supplier throughout Europe and into Asia. The latest growth of Stamo markets is their recent entry into the exciting United States wastewater and biogas markets.
---
MEMBRANE GASHOLDER의 특징
World Record Storage
ECOMEMBRANE's knowledge and experience has enabled them to maunfacture and install the world's biggest gasholder(16000m3 capacity) which is ideal for clients who require large gas storage facilities.
On Demand Products
All ECOMEMBRANE's products can be manufactured and customized to specific sizes, storage capacities, shapes and colors specified by the client.
High Working Pressure
In-house designed pressure control valves and use of high quality materials allow ECOMEMBRANE's gasholders to operate at working pressures beyond which our competitors can reach.
High Quality
Every product component has been designed with the best materials available, to ensure high performance standards for many years of use. ECOMEMBRANE's quality level standard is certified UNI EN ISO 9001:2008.
LOW Maintenance
ECOMEMBRANE products are designed and installed with the goal of minimizing maintenance costs over the life span of the product.
Originality
ECOMEMBRANE product designs and methods of manufacture are protected by national and international patents.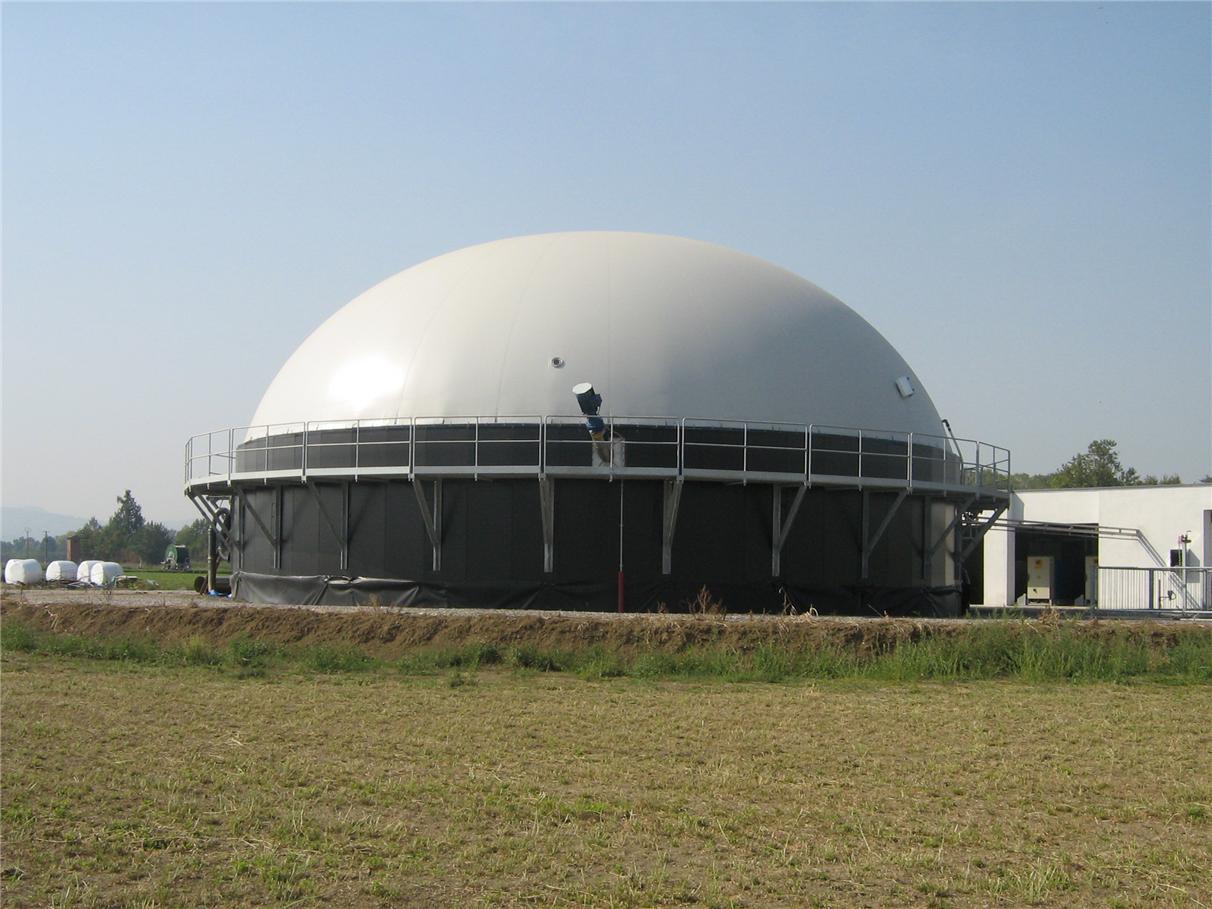 2 Membrane Gasholder
3 Membrane Gasholder
Two membrane or three membrane gasholders are designed to store biogas made from anaerobic digestion of organic waste and sludge. They are manufactured with biogas resistant polyester reinforced PVC with 1/2 or 3/4 sphere.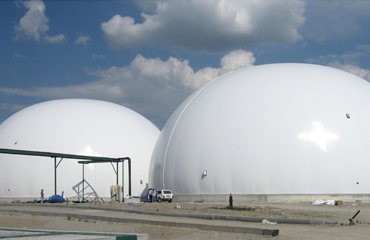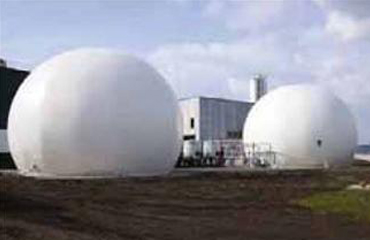 2 Membrane Gasholder Dome
3 Membrane Gasholder Dome
Two or three membrane dome is designed to collect and accumulate biogas from directly over anaerobic digesters or sludge holding tanks.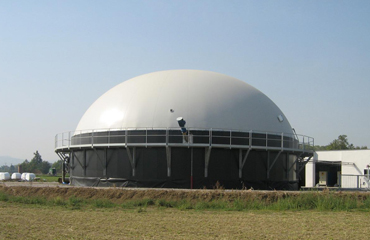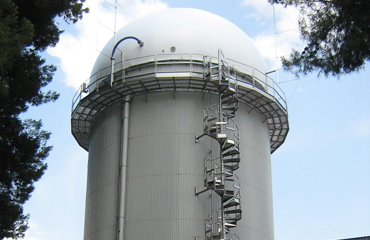 CUPOLA M1 Spring
CUPOLA M1 Cone
CUPOLA M1 SPRING and CONE are used primarily in agricultural facilities and post digestion tanks. with better gas tightness.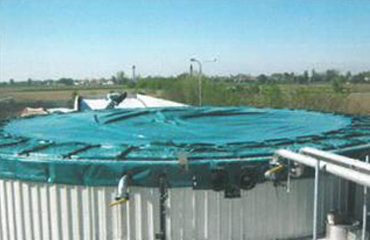 Biogas Storage Container
Easy to transport and to install on site without any extra testing. Internal membrane made with PVC coated Polyester Fabric that work as gas storage chamber as 10~50m3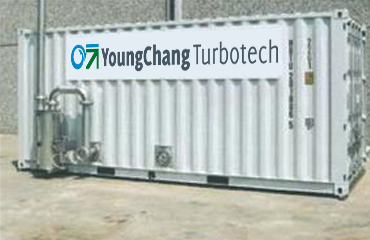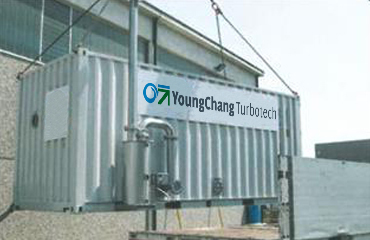 BIOGAS FLOATING COVERS
ODOR-CONTROL COVERS
BIOGAS FLOATING COVERS and ODOR-CONTROL COVERS cut up to 98% of ammonia gasous emissions from slurry.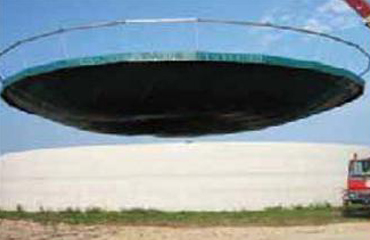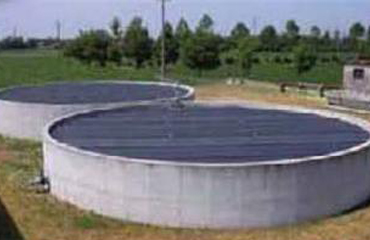 ---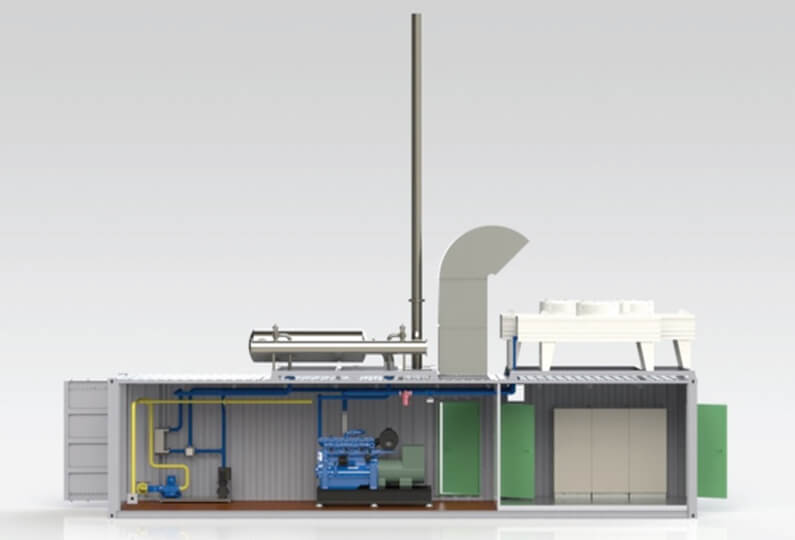 바이오가스 플랜트에서 생산되는 가스를 고효율의 가스엔진 열병합발전기로 신재생에너지 전력과 열을 생산하는 시스템
전기효율: ~ 47% (*용량에 따라 달라질 수 있음) / 열효율 : ~ 49% / 종합 효율: ~ 96%
혁신적인 고효율 열병합발전시스템
47%의 혁신적 발전효율을 달성하여 바이오가스 플랜트의 경제성을 극대화 시킵니다. 바이오가스 및 다양한 가스를 이용하는 가스엔진 발전기에 적용하여 열병합발전기의 새로운 기준으로 만들고 있습니다. (예. 합성가스, 바이오가스, 천연가스 등) 100% 부하 상태에서 +5%를 증가시키는 궁극적인 효율 향상을 위하여 가스 유입 시스템을 개선하고 가스엔진 가스유입부와 엔진 배기가스 배출단을 새롭게 재설계하여 고효율 발전에 최적화된 시스템을 제공합니다. 아울러, 100% 이하의 부하에서도 추가적인 효율 향상을 실현함으로써 바이오가스 플랜트의 경쟁력을 최대화 합니다. 또한, 다양한 제조사의 엔진에서도 동일하게 고효율 달성이 가능하다는 강점을 갖고 있습니다.
바이오가스 열병합발전 적용 사례
발전기 설계 기준
500kW (전기 효율)
500kW el. (전기 효율)
전기 효율
42%
최대 47%
원료 투입량
(옥수수대 24톤/일)
8,000톤/년
7,100톤/년
(약 900톤/년 투입 감소)
합성가스 열병합발전 사례
발전기 설계 기준
500kW (전기 효율)
500kW el. (전기 효율)
전기 효율
37%
최대 47%
원료 투입량
(옥수수대 11톤/일)
3,667톤/년
2,817톤/년
(약 850톤/년 투입 감소)

고효율 열병합 발전기 설치 시 이익
- 최적화 연소조건 운전에 따른 47%의 고효율 발전 보증
- 낮은 유지보수 비용과 긴 유지보수 서비스 주기 제공
- 최신 운전제어기술 기반의 신뢰성 제공
- 컨테이너 및 건물 내부 설치 가능한 플랫폼 제공
---
Standard system for biofas upgrading to grid or vehicle fuel
• 97~99% Methane
• ± 0.3% Methane slip
• < 0.22kwh/N㎥
• 0~100% Flow Flexibility
• 1 Minute Start-Stop
• Highest Up=time / Reliability
• Modular and Compact System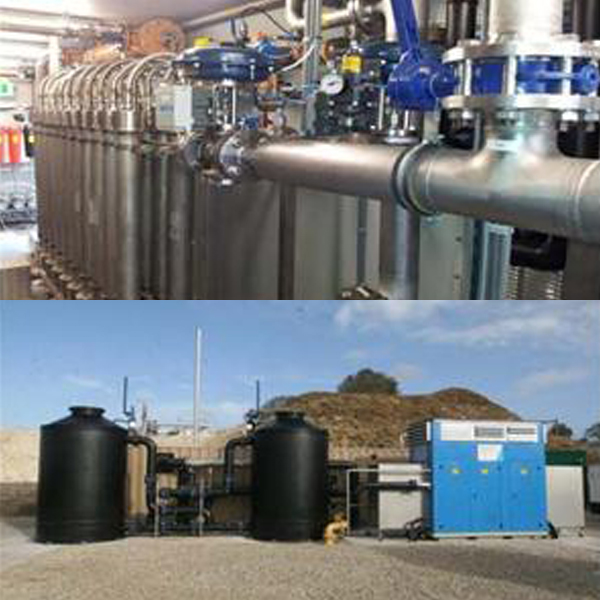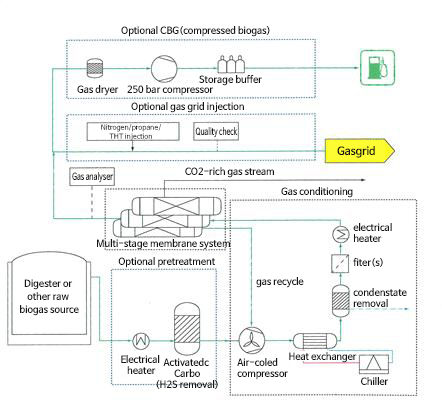 Principle of gas separation using multi-stage, high selective membrane system
Membrane separation is based on the diffusion of CO2 through a polymer film.
Methane diffuses at a much slower rate, which results in a methane-rich gas at the outlet of the membrane. Small tubes are coated with the polymer and grouped together in modules. Inside the module the biogas is split into a CO2-rich and a CH4-rich gas steam(see picture on the right). Both the CO2 and CH4-rich phases are further treated by using a multi-step membrane configuration. This results in an almost pure upgraded methane stream with 1-3% CO2.
At the same time the biomethane is dried to a dew point of -90℃ at 16 barg The CO2-rich stream is also of the highest purity with over 99% CO2.
The rest consists of water vapour and small traces of methane. In this way a methane recovery of more than 99.7% can be achieved.